It's a thrill to find a
Mississauga luxury home
that feels like the end of your home search. You've spent countless hours reviewing listings sent to you by your realtor. You've leveraged industry-approved tools, sorted out finances, and decided on a suitable neighborhood. All that momentum has led to an open house in a house that feels like a home.
When you arrive at an open house with the perfect listing, it's easy to fall in love. Still, it's vital to treat open houses as possibilities and avoid playing favorites. The better a home suits your lifestyle, the more crucial it is to dissect and scrutinize. Even if a listing appears to check every box, remember that it's rare for a home to have zero issues.
The map is not the territory, and the listing is not the house. When viewing a home in person, it pays to ask penetrating questions and investigate unknowns. For sellers, part of the etiquette of open houses is being forthright with buyers like you. Partner with a trusted agent to gauge a home's value and make an informed decision on whether or not to put forth an offer.
Interact with the home's staging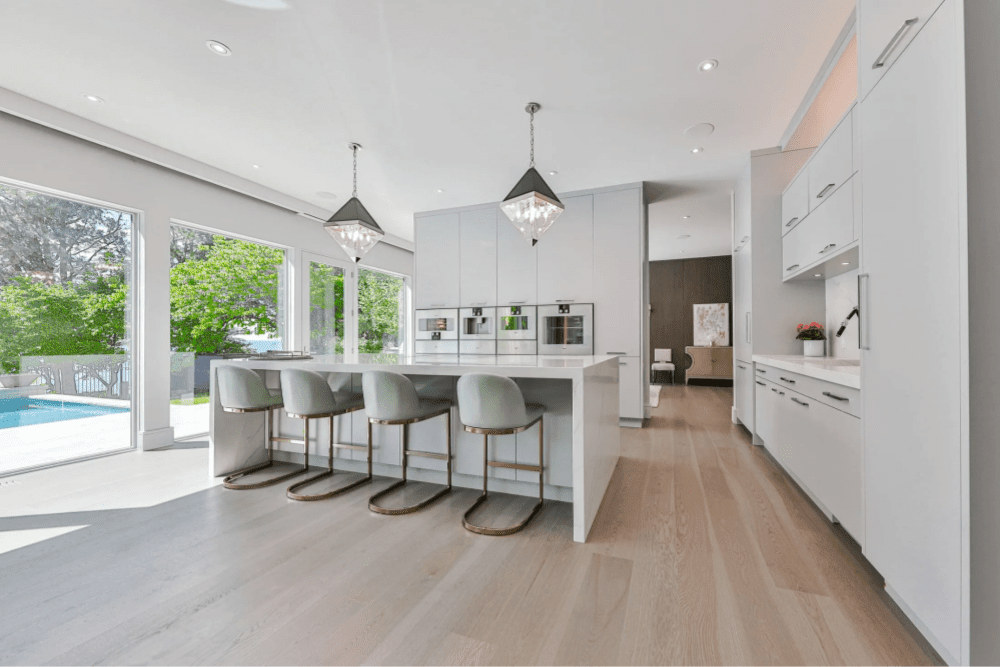 Photo courtesy of Invidiata

Staging makes a home aesthetically pleasing and aims to wow open-house guests. Staging is excellent for optics — professional designers manipulate furniture in space to accentuate a home's best features. When you tour a well-staged home, you will feel the difference.

To stay prioritized, focus on areas that are important to you. For instance, if you love cooking, pay attention to the bones of the kitchen (its layout, cupboard space, finishes, and appliances). Most stagers display kitchens in a minimalistic fashion, so you can quickly glean all you need to know.

Even if you're not an expert chef, your agent can give you the down-low on how much the kitchen is worth. The same goes for the rest of the property. Look for features like large windows, spacious rooms, and customized amenities. Designers emphasize these positive traits when they are present. Besides, there's no way to fake floor-to-ceiling windows if they're not there in the first place.
Look past the staging
The best stagers have a bag of tricks to cloak mediocre or problem areas in a home. Done well, home staging encourages you, the buyer, to imagine how your life would play out after buying the house. Once convinced, buyers tend to overlook seemingly minor details, and those can add up.

For instance, an interior designer could minimize furniture in a small bedroom to make it seem less tiny. If you see more than one mirror, chances are the space you're in gets a low level of sunlight. There are many examples of these types of techniques. Be attentive, ask your agent questions, and compare your notes immediately after the showing. The best agents have the most nuanced understanding of staging tactics and how they can affect the bottom line.
Take in your neighborhood surroundings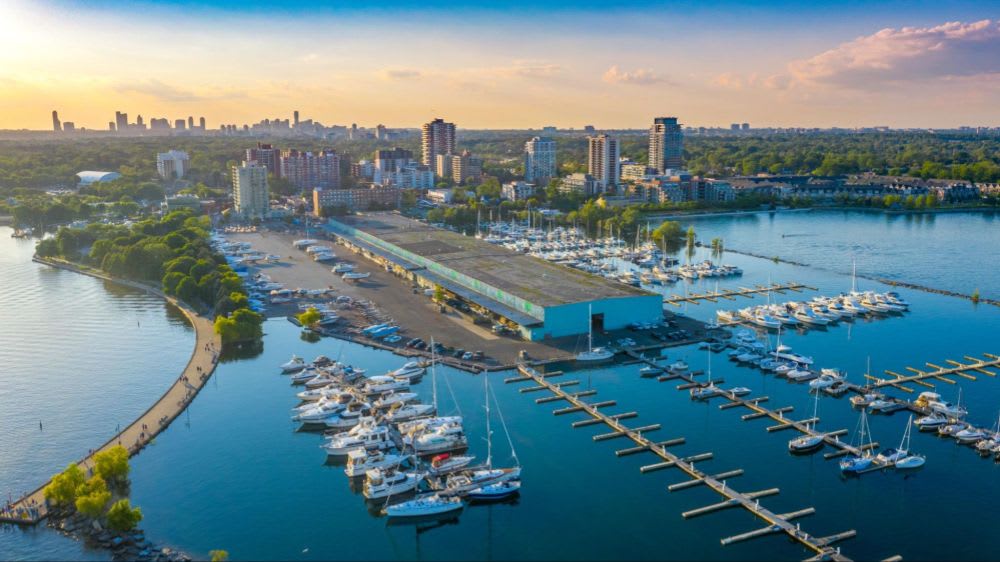 Photo courtesy of Shutterstock
When a home is everything you dreamed of and matches its listing, ensure it's in a suitable location. The
inquisitive agents at Invidiata
will recommend neighborhoods that suit your priorities before scheduling open house tours (saving you time and effort).
Before you arrive at a showing, spend some time driving around the area. Take note of any local businesses, restaurants, or cafes you would enjoy. A thorough agent will apprise you of the local schools (if relevant) and the commute to your workplace (if applicable). They will also tell you what the neighborhood is like at different times of day, whether there are parks to visit on weekends, and what the climate is like year-round. Even if a home is perfect in every other way, you need its location to fit your needs and lifestyle well.
Note updates (or lack thereof)
Getting granular and into the fine details of a home is essential when attending an open house, especially if you are seriously considering buying the property. With high-quality furnishings and a skilled interior decorator, a seller can make a property look exquisite even if the home's structural integrity is less than.

Pay attention to find details as if you are inspecting the home. Notice any updates or positive traits in a property you're interested in. It's usually good news if the house has new additions, brand-new appliances, fresh paint, and slick countertops. Still, you should look past the surface details and scout the home's underlying condition.

Search for things that could hint at more serious issues in the home, like water leaks or electrical defects. Something seemingly innocuous, like a room's upper corners and the ceilings, could reveal signs of damaging and persistent water leaks. Sellers can disguise some issues with cosmetic repairs, so if you're genuinely interested in a home, we recommend a home inspection.
What's next?
Open houses are a fun experience and an essential part of your buying process. When you are well-versed in analyzing homes, you will maximize the value of your time spent at open houses.
Even if one property does not turn out for you, knowing what to look for with the next home you view is beneficial. And it's a magical feeling when you do find the right home.
Your Mississauga
realtor
is an excellent resource for being well-informed on the things to keep an eye out for in an open house, good and bad. As
our clients have testified
, we have everything it takes to get you the key to your dream home.
Contact Invidiata
today to connect with a realtor and proceed in your home-buying journey.
*Header photo courtesy of Shutterstock