Do you have a bathroom in your house just begging to be the central hub of relaxation and comfort? Your bathroom is the perfect place to create your own little spa retreat. They are more than just places to clean yourself up and get ready. They are havens of peace, comfort, and indulgence that allow us to escape from our busy lives and take ourselves away from the world. They are places where we can reconnect with ourselves and rejuvenate our spirits. With some creativity and careful planning, you can create a beautiful, luxurious environment in the center of your home. Here are some simple tips to turn your bathroom into a spa.
Use natural decor
Natural materials such as wood, stone, and glass are extremely popular because they give off an air of luxury and sophistication. A wooden tray or basket can hold towels and toiletries without taking up too much space on the countertop.
Change the showerhead
You can have a spa-like experience by installing an adjustable head that can be set to spray water at different angles and intensities. The most popular upgrades are pressure-balanced shower heads, which use sophisticated technology to regulate water flow according to the temperature of the water supply. This prevents sudden changes in pressure when someone else turns on their faucet or flushes down the hall.
Add some greenery
Photo courtesy of Unsplash
Plants are a fantastic way to bring the outdoors inside. They add color and life to the space, instantly making it feel less sterile. They help purify and oxygenate the air, and they can even
reduce stress levels
.
Incorporate candlelight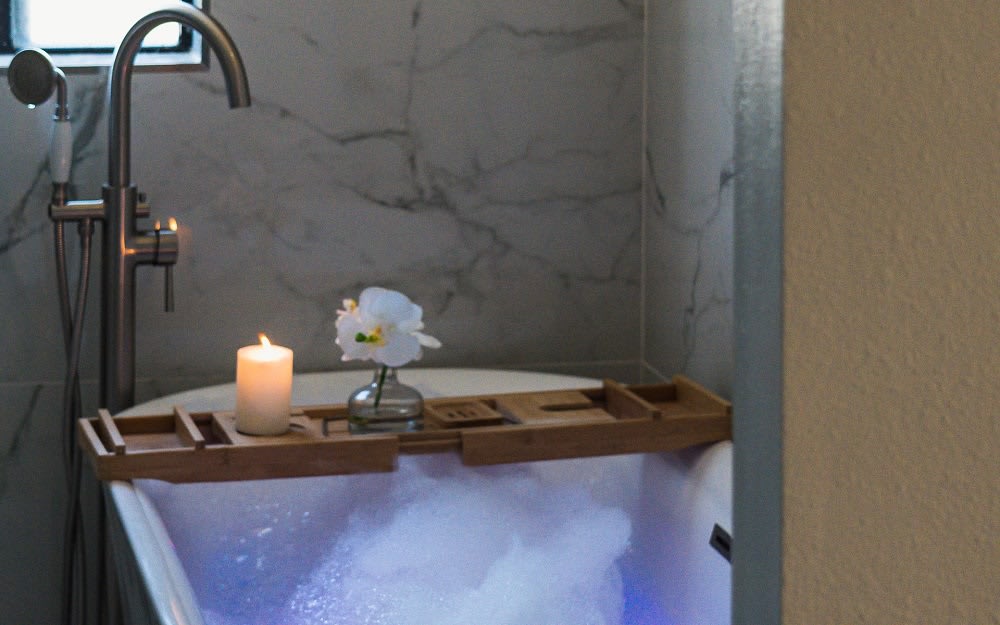 Photo courtesy of Unsplash

Candles are an easy way to add ambiance and beauty to your bathroom. They can be placed on the countertop, hung from the ceiling, or set inside glass jars or vases.
Minimize clutter
Clutter makes any space feel small, and when trying to make your bathroom feel like a luxury spa, clutter is your enemy. You want to ensure every inch of your bathroom looks as clean and fresh as possible so you can thoroughly relax. If you have towels hanging from the shower curtain rod or toilet paper rolls sitting on top of the toilet tank, it's time to get rid of them.
Use a bathtub caddy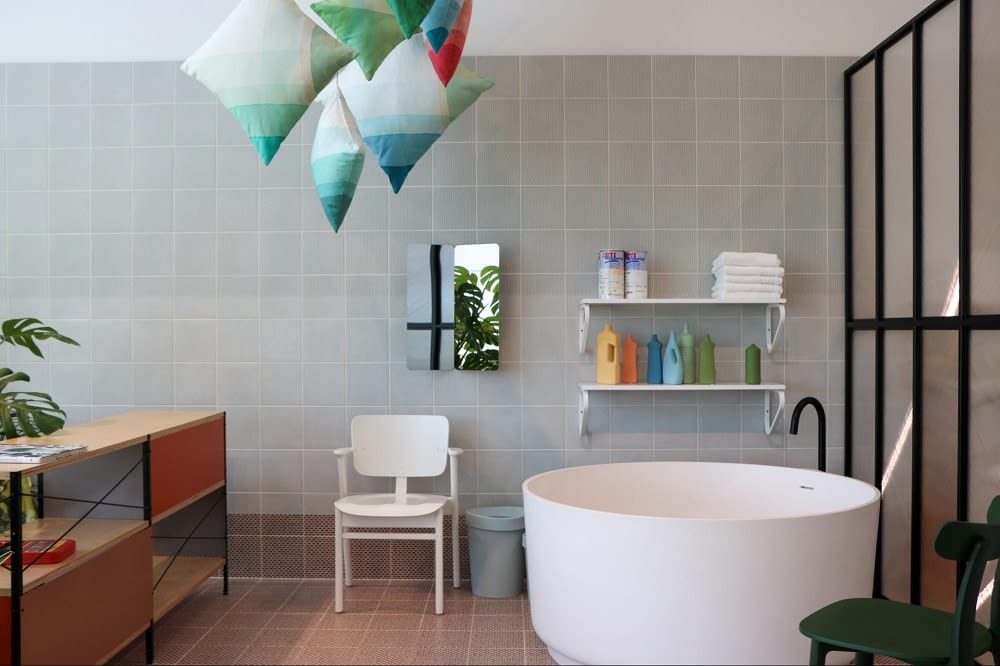 Photo courtesy of Unsplash

A bathtub caddy is a must-have for any bathroom that wants to be luxurious. It allows you to keep all your bath necessities within arm's reach, so it's easier for you to relax and enjoy yourself when you're soaking in the tub.
Create additional storage space
If you don't have a lot of space in your bathroom, consider using a freestanding cabinet or shelving unit to create additional storage areas. You can also add extra storage by getting creative with additional shelves or baskets that can be placed on your countertop or above your tub or toilet.
Choose neutral colors
Neutral colors like white or gray are calming and can be soothing to the eye, so keep it simple. Don't try to go crazy with color. This is not the place for it. You'll want to keep things sleek, neutral, and clean so that your eye doesn't have too much to process when you walk into the personal retreat.
Gold accents are a must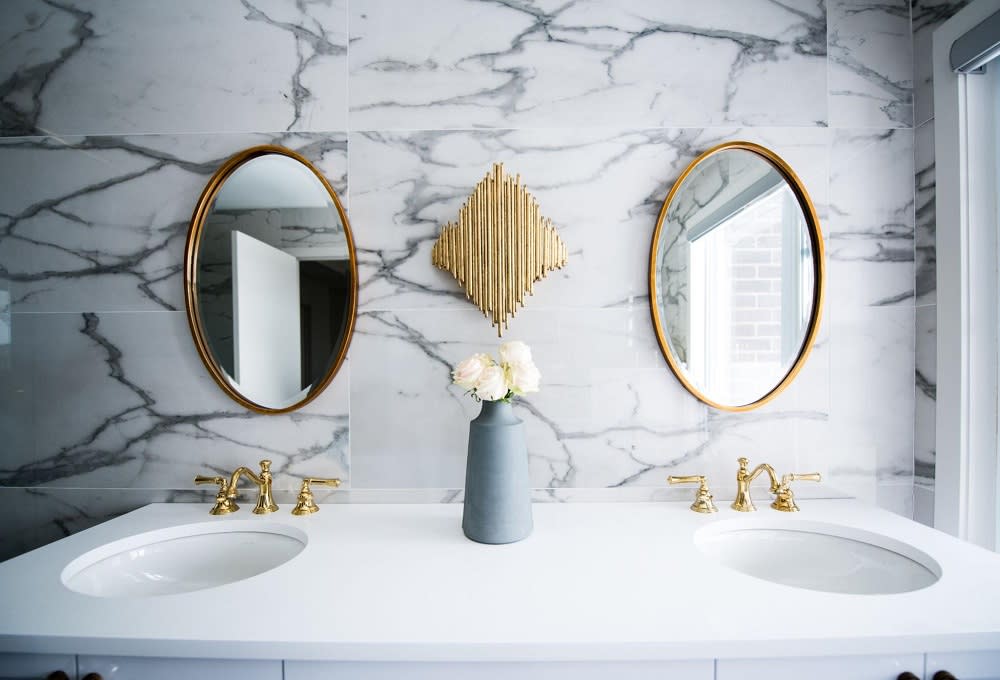 Photo courtesy of Unsplash

To get the most out of your spa-like bathroom, use gold accents. This will add a touch of grandeur and elegance to your space. You can use gold accessories like a towel rack, towel rings, toilet paper holder, or even a toothbrush holder. You can even add a golden picture frame on the wall with an inspirational quote inside.
Splurge on lush towels
You might think that all towels are created equal, and while they may look similar to the naked eye, there is a vast difference in quality between those you'll find in drugstores and those you'll find in spas. The higher-quality towels are softer, more durable, and more absorbent than their lesser counterparts. And when you put them on your body, they feel like a dream, like you're literally wrapped up in opulence.
Install a dimmer
One of the easiest ways to make your bathroom feel more luxurious is to install a dimmer switch. Dimmers allow you to control the intensity of your lights so that you can adjust them for maximum relaxation. They are incredibly easy to install and come in various styles.
Upgrade the floor mats
Soft floor mats give you that "ahhh" feeling every time you step out of your tub or shower. These mats will add an extra layer of cushioning between your feet and the hard tile floor, maintaining your state of zen. We recommend adding at least two bath mats. Make sure they match your decor and that they're easy to clean!
Use aromatherapy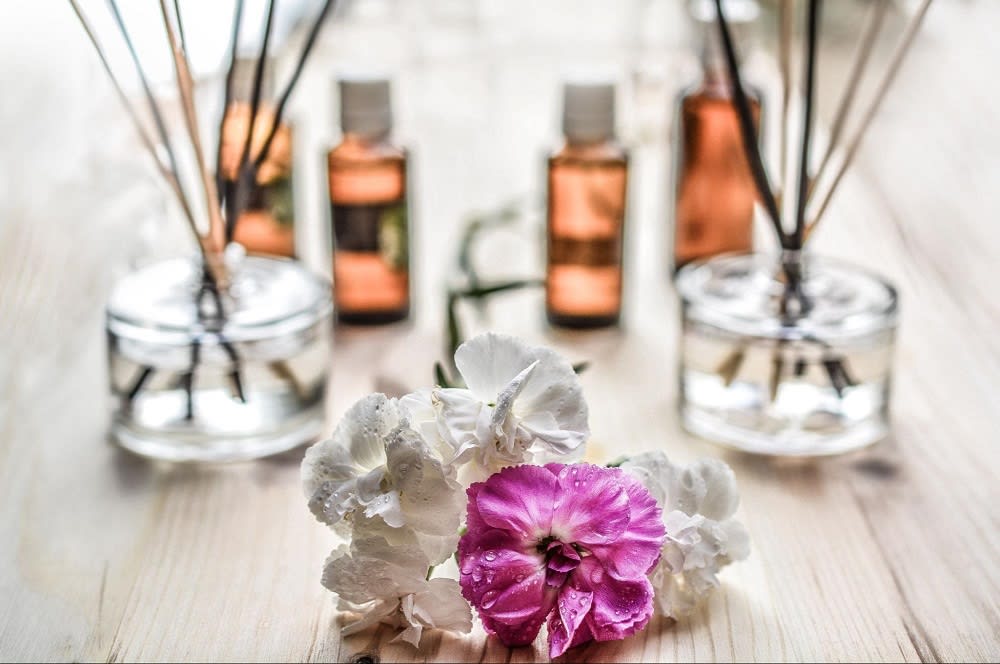 Photo courtesy of Pexels
You can use
aromatherapy
in your bathroom in several different ways. One way is to put a few drops of lavender oil on some cotton balls and place them around the room. Lavender has been shown to help people relax and fall asleep more easily, so this will help you unwind after a long day at work and get ready for bed. You could also put drops of lemon oil on an unscented candle and light it while you shower. The bright smell will wake up your senses without being too overwhelming. Try using jasmine or sandalwood oil instead if you want something more subtle.
Install speakers
Speakers are a perfect way to set the mood for a spa-like experience. They can play relaxing music or even nature sounds, which will help you unwind as soon as you step into the shower. The sound of rushing water, playing music, or even just white noise can be very soothing, creating a retreat effect from the comfort of your home.
If you're looking for a new place to call home, Port Credit is the ideal choice. The area has beautiful architecture, amenities, and exciting local nightlife.
Port Credit houses
have also become increasingly popular. If you're interested in learning more about Port Credit real estate,
contact Invidiata
today!

*Header photo courtesy of Unsplash