Mississauga is Canada's sixth-largest city and a thriving business, residential, and cultural center in Southeastern Ontario. Home to Canada's largest international airport, it is a hotspot for tourists, business travelers, and commuters. Mississauga is one of the more affluent cities in Ontario and has experienced a recent boom in the luxury housing market.

The residential neighborhoods in Mississauga feature historic architecture, lakeside homes, waterfront hiking trails, and a peaceful community of residents from many different cultures and backgrounds. If you are looking at luxury homes or properties in the Mississauga region, here are a few things to look for that can assist you in your search.
Mississauga living
Mississauga is a picturesque blend of rural forested neighborhoods set against the backdrop of big city highrises. The city has become a hotspot for new businesses in the tech industry, attracting professionals looking to reside within commuting distance of nearby Toronto. Mississauga is known for its large homes and properties, including lakeside mansions, secluded tree-lined neighborhoods, and exclusive golf courses within the heart of the city.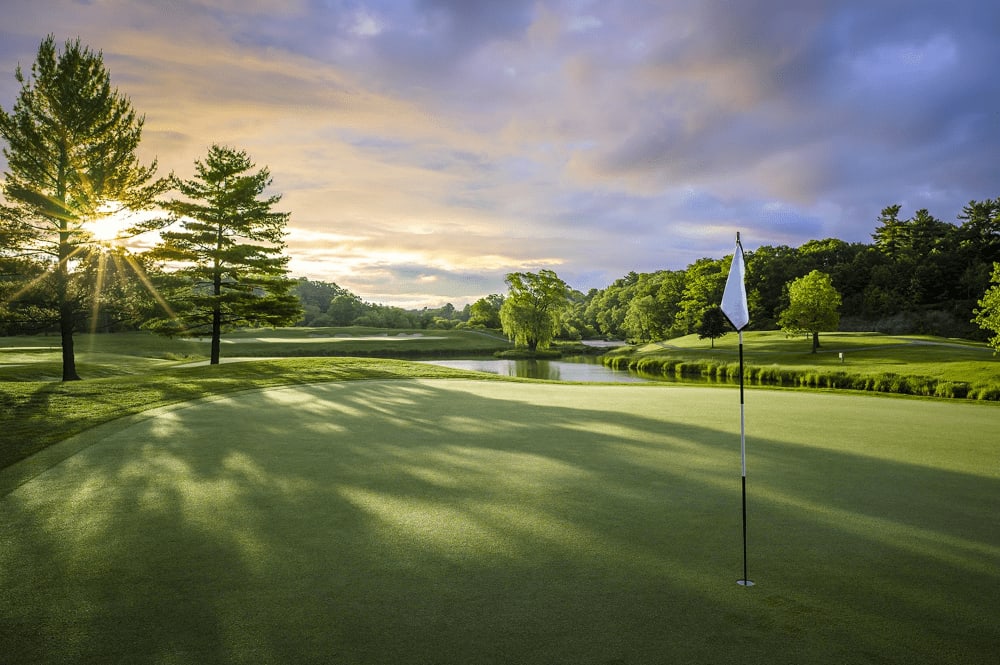 Photo courtesy of Mississauga Golf and Country Club
Golf is a significant pastime for residents and visitors to Mississauga. There are several major courses in the area, including
Mississauga Golf and Country Club
. Open since 1906, this luxurious course and club has been named one of "Canada's most prestigious and historic clubs." Listed in the Rolex Guide to the Top 1,000 Golf Courses, the club boasts 18 expertly designed holes, a fitness center, tennis courts, and more.
Another top spot for exceptional golf and amenities is the
Credit Valley Golf & Country Club
. Lauded for its Robbie Robinson-designed golf course, stunning clubhouse, and for its fitness facilities, this is a wonderful place to become a member.
For nature lovers, Mississauga is a haven of forest trails, nature parks, lakes, and gorgeous landscapes. Over 500 parks are in the Mississauga area, including
Lakefront Promenade Park
, which features over 100 acres of beaches, trails, and a marina for pleasure craft.
Mississauga is also an active cultural center for the arts, including many art galleries, theaters, and concert halls. For example,
Living Arts Centre
hosts theater performances, the Mississauga Symphony Orchestra, and several art exhibition galleries.
With plenty of modern shops and restaurants, Mississauga has all the amenities of a modern city. Over 350 retailers and boutiques ply their wares at
Square One
, the largest shopping center in Ontario (and the second largest in Canada). There are also several fine-dining restaurants in the area.
Capra's Kitchen
, frequently seen on
Food Network Canada
, features classic Italian cuisine with a twist. For something more upscale and elegant, check out
Rogue's Restaurant
, a fine dining establishment with a 30-year history of serving exotic dishes like savory filets of camel and wild buffalo.
Mississauga real estate
Occupying about 113 square miles of Ontario real estate, Mississauga has plenty of homes available. Many historic buildings in Mississauga pre-date 1820 and are still intact today. You can find various architectural styles, including Georgian two-story brick homes, Greek revival homes, and Queen Anne two stories.

A few Mississauga homes date back to the 19th century when European settlers founded the city for the British Crown. Settlements sprouted up over the years, and with the construction of a railway, Mississauga became a boom town. The city drew settlers from all over Europe, which broadened the diversity of its architectural styles.

In addition to historic homes, you can also find modern and postmodern designs in Mississauga. With such a diverse selection of properties, buyers can expect to find lakeside mansions, 10-acre estates, colonial-style townhomes, luxury high-rise apartments, and almost anything in between.
Finding the right luxury home or property
Are you looking to invest in Mississauga real estate or interested in luxury homes for sale in Mississauga? There are plenty of
homes on the market
, and you can optimize your search with the following expert tips. Here's what you should know as you begin your home search in Mississauga.
Know the local market

Knowing the Mississauga market is critical to uncovering real estate opportunities in your region. The city comprises about two dozen neighborhoods. Two of the most distinguished are Lorne Park and Mineola. The former is a historic residential area once known as the Hamptons of Toronto. Mineola has more of a country feel with its quaint two-lane roads and abundant trees.

The best real estate agents think of these neighborhoods as hyperlocal markets. To understand the mini-market in your desired community, you will need to look at several factors, including recent market growth, home values, and the price of rental properties. A strong job market can indicate future growth, as more employment opportunities will attract more residents to a region.
Choose the best location

Finding the right location is often the first step toward discovering your next dream home. More exclusive areas will always have more competition among buyers. Understanding the local community is also essential. Make sure to research details like income levels, school districts, local amenities, and commuting distances to help narrow your search.
Pick a property that suits you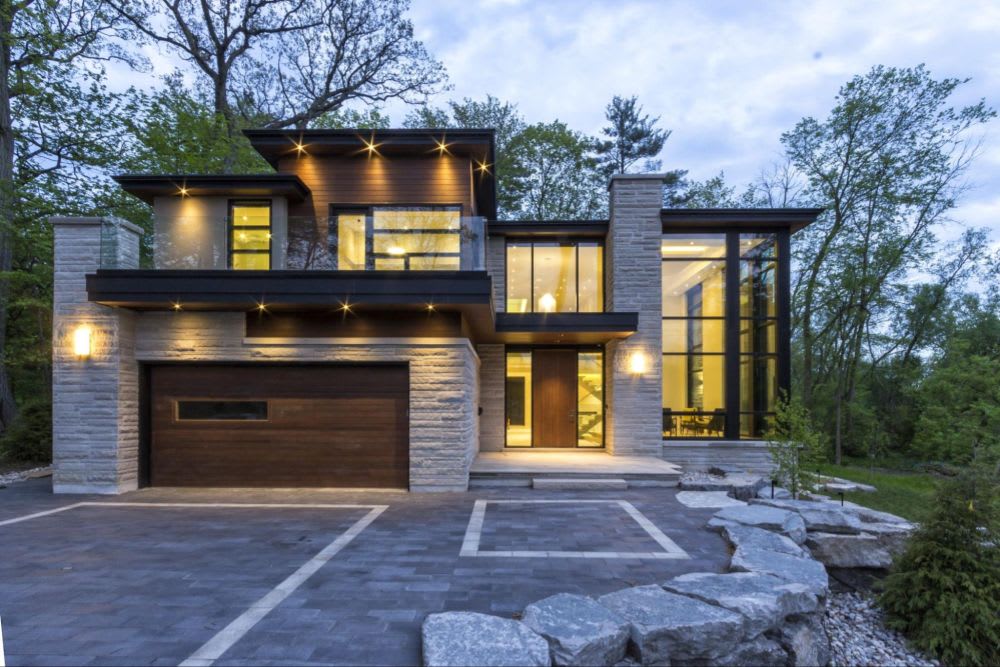 Photo courtesy of Invidiata

Once you have selected your market and location, you can begin your search for the property you want to purchase. Consider if you want an older home or a more modern architectural style. Amenities are also an important consideration when shopping for luxury homes. Climate-controlled environments, gourmet kitchens, swimming pools, spa bathrooms, exercise rooms, and spacious walk-in closets can rank high on any buyer's list.
Make the correct offer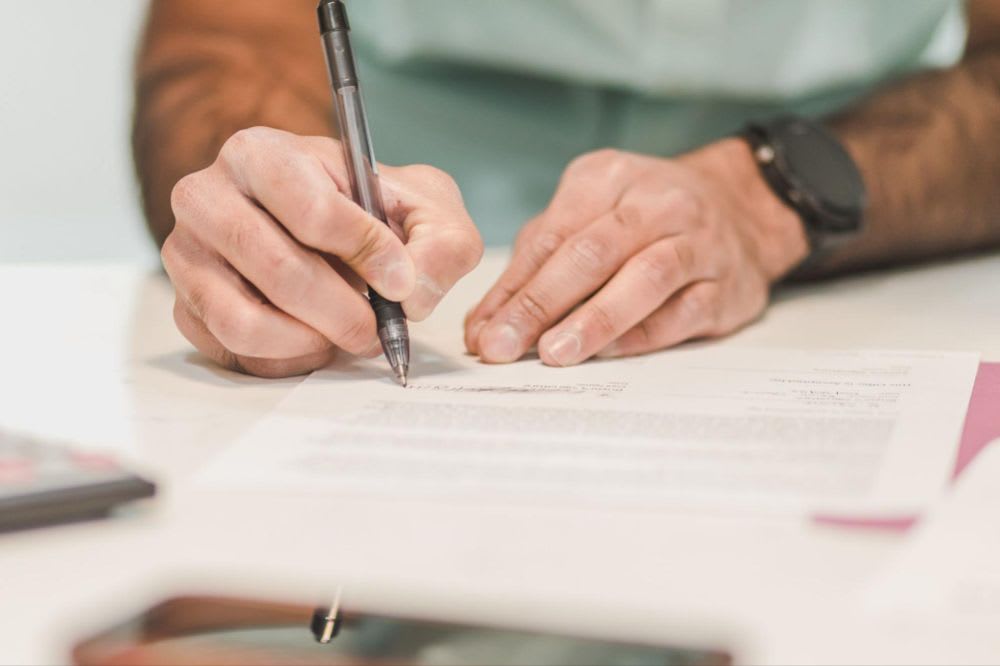 Photo courtesy of Pexels

Any quality real estate agent will help you be strategic about your offer. Lately, Mississauga is generally considered a seller's market, so you should make your best offer first. With a pre-approval letter, you can make a serious offer that impresses the seller and entices them into further negotiations.
Finding a top-notch agent
If you are interested in luxury homes in Mississauga, you will need the help of an experienced real estate agent you can trust. A good realtor like those on the
Invidiata
team will identify your needs, help you navigate the market, and ultimately match you with your ideal home or property. Good communication, local knowledge, and experience are the hallmarks of a great realtor. If you are looking for homes in Mississauga, consider working with the local agents at
Invidiata
.
*Header photo courtesy of Invidiata