Port Credit is a charming Mississauga village located on the beautiful shores of Lake Ontario. The vibrant area is rich in history and home to various unique shops, restaurants, and businesses. Port Credit is also a popular destination for boaters, with several marinas and a variety of water-based activities to enjoy. The area is well-known for its luxury real estate, and many of the homes in Port Credit are truly one-of-a-kind. If you're looking for a lovely place to call home or a luxurious second home by the lake, Port Credit real estate should be at the top of your list!

If you're curious about things to do in Port Credit, you've come to the right place. In this blog post, we'll outline everything you need to know about the amenities in this picturesque community, from its top-notch restaurants and shopping to its many outdoor activities. So whether you're looking for a luxurious night out or a fun-filled day in nature, Port Credit is sure to keep you entertained.
Explore the Port Credit Farmers Market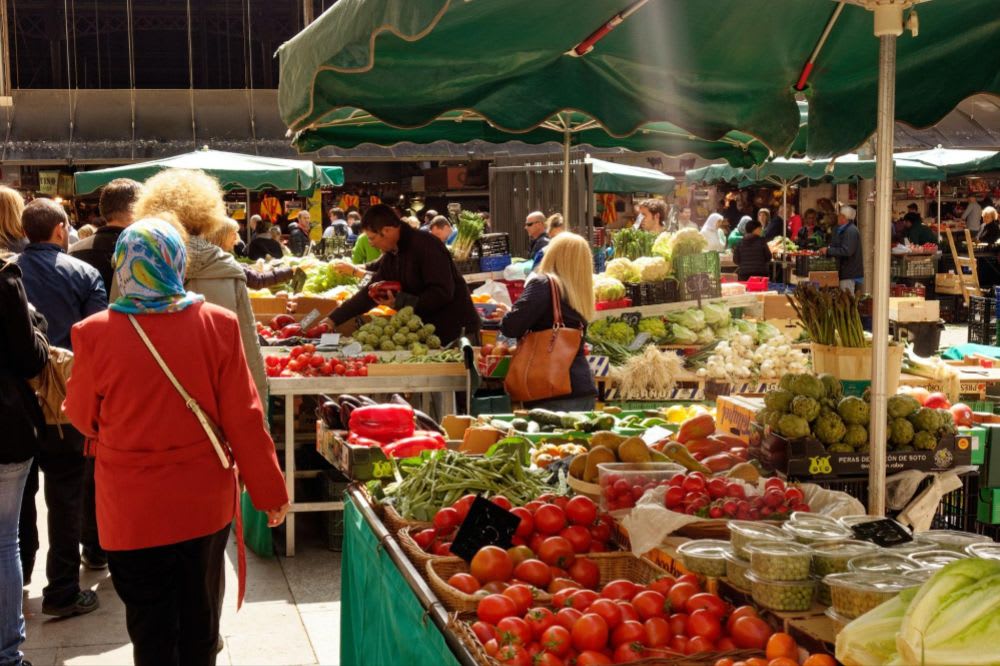 The
Port Credit Farmers Market
is the perfect place to find locally-grown fruits, vegetables, and flowers. In addition to fresh produce, the market also features a variety of artisanal goods, including baked items, honey, preserves, jams, bread, jellies, and more. The market is open every Saturday from 8 AM to 1 PM and is located in the LCBO's Elm Wood lot. With its convenient location and wide selection of quality items, the Port Credit Farmers Market is a great place to do your weekend shopping.
Smell the flowers at Brueckner Rhododendron Garden
Port Credit is a charming hidden gem located on the shores of Lake Ontario, and it is home to one of Canada's most beautiful gardens. The Brueckner Rhododendron Garden features hundreds of flowering plants, including azaleas, magnolias, and more. It is also home to one of Canada's largest public collections of rhododendrons. The garden is a beautiful place to stroll on a summer day, and it is sure to impress even the most discerning visitors. If you are looking for a truly unique experience in nature, the Brueckner Rhododendron Garden is a must-see.
Shop and dine in Downtown Port Credit
If you're looking for a unique shopping and dining experience, look no further than downtown Port Credit. This historic district is home to a variety of boutique shops and fine restaurants. Stroll down the center's quaint streets and browse the charming boutiques, which offer everything from high-end apparel to jewelry and beyond. Afterward, stop for lunch or dinner at one of the many eateries. Whether you're in the mood for Italian, Japanese, or French cuisine, you'll find it all and more in downtown Port Credit. Those with a sweet tooth should be impressed with the wide selection of cafes and bakeries serving delicious treats downtown. After a day of shopping and dining, relax with a leisurely walk along the scenic waterfront. With its beautiful scenery and friendly atmosphere, downtown Port Credit is an idyllic place to spend the day with loved ones.
Climb to the top of The Port Credit Lighthouse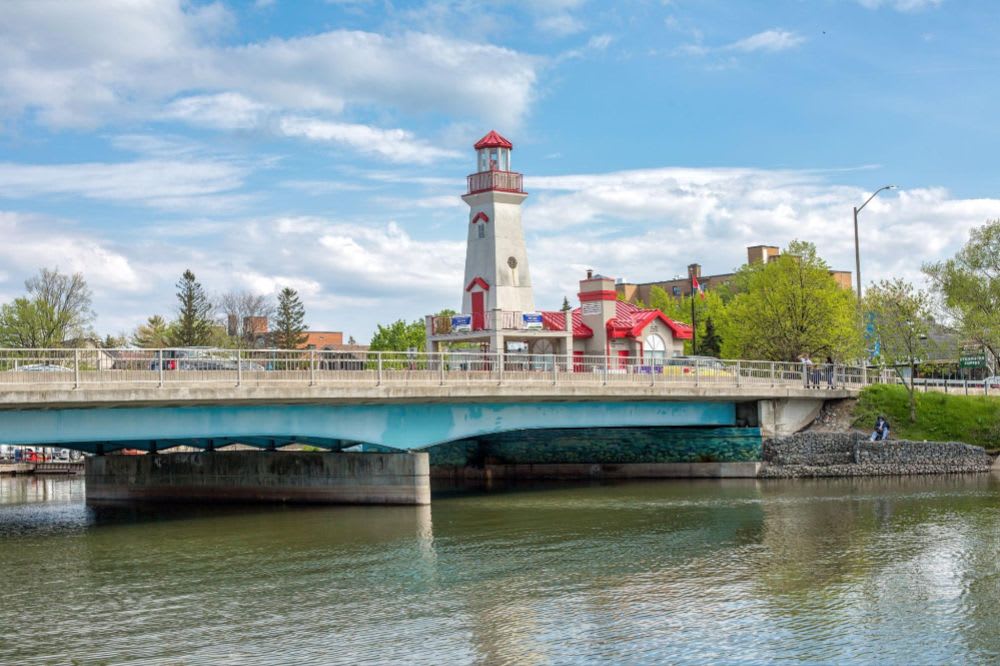 Port Credit is a beautiful lakeside community in Ontario, and one of its most popular attractions is the Port Credit Lighthouse. The lighthouse has been an iconic fixture in the area for over a hundred years, largely because of its stunning views of Lake Ontario. Visitors can climb to the top of the lighthouse for panoramic views or take a peaceful stroll along the nearby pier. The Port Credit Lighthouse is also a popular spot for photography, as it features some of the area's most picturesque sunsets over the lake. Whether you're visiting Port Credit for business or pleasure, be sure to check out the Port Credit Lighthouse.
Connect with nature at J.C. Saddington Park and the Waterfront Trail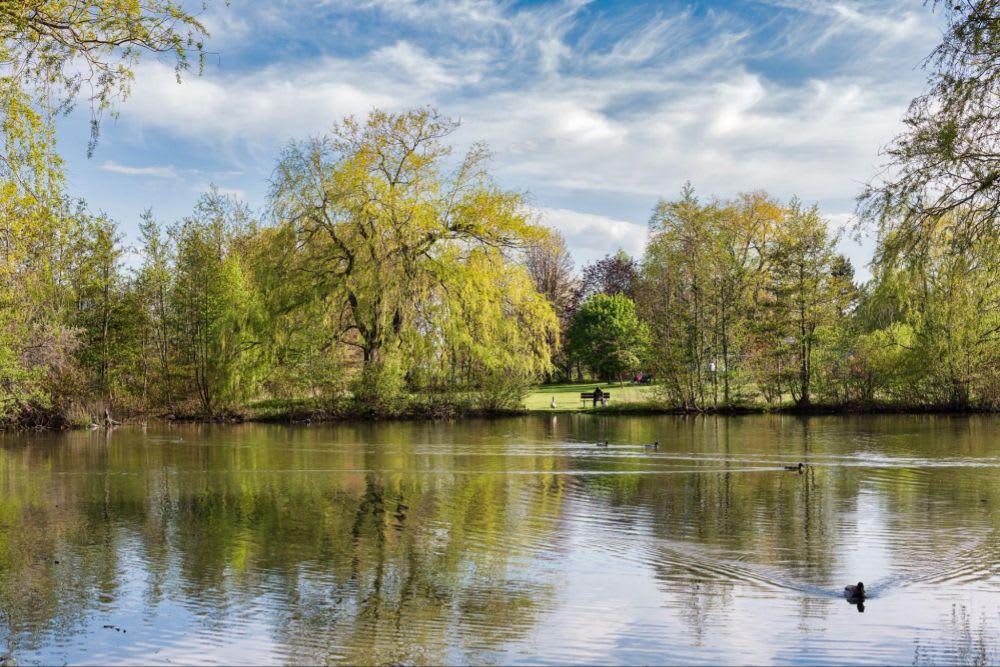 Port Credit is a vibrant community with a rich history, and there's no better place to get a taste of it than J.C. Saddington Park. The park is situated on the shores of Lake Ontario, and the Waterfront Trail runs right through it. Visitors can take in sweeping views of the lake, go for a stroll along the trail, or explore the many wetlands and woodlands that make up the park.
Attend a festival at Port Credit Memorial Park
Port Credit Memorial Park is a beloved community space in the heart of Port Credit. The park features a playground and splash pad for young children, a skate park, and an ice cream truck serving up delightfully fresh treats. The park also hosts a number of festivals throughout the year, including the Mississauga VegFest, Mississauga Waterfront Festival, Southside Shuffle Jazz & Blues Festival, and Port Credit Busker Fest. Whether you're looking for a place to take the entire family or a fun night out, Port Credit Memorial Park is the perfect spot.
With its quaint shops, cozy restaurants, fun attractions, and scenic waterfront walkways, it's no wonder Port Credit properties for sale are in high demand. If you're considering investing in Port Credit real estate, look no further than Invidiata Real Estate to help you with all of your real estate needs.
Our team
of experienced real estate professionals will help you find the perfect property in Port Credit, whether you're looking for a starter home or a luxury property.
Contact us
today to begin the process.