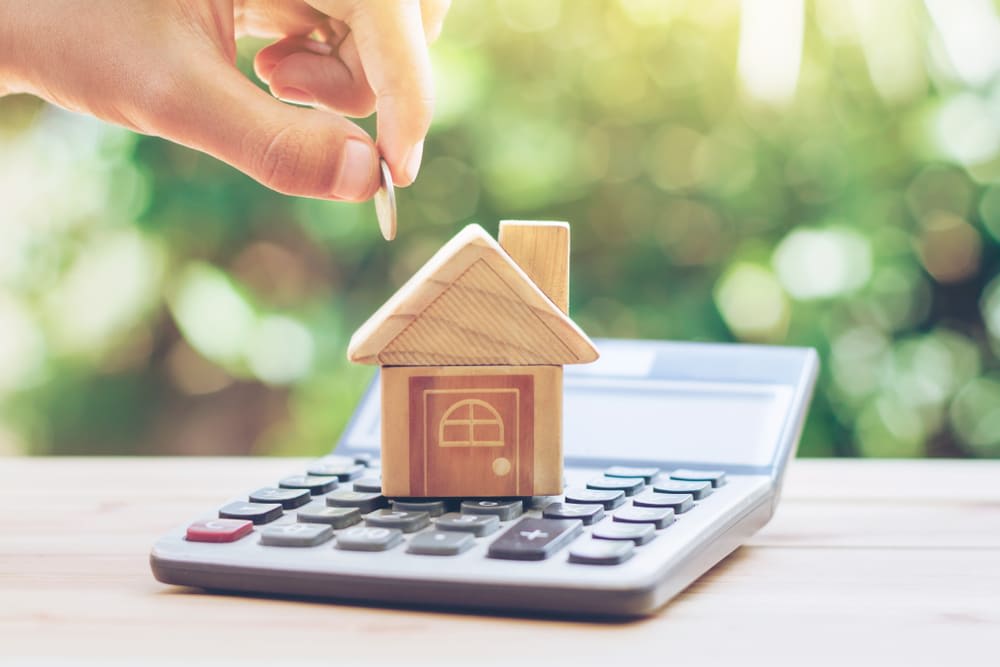 If you're considering considering purchasing
Oakville real estate
, using a mortgage calculator might be one of the smartest things you do. You'll be facing a number of challenges, tasks and experiences that you've never had before. And spending more money than you ever had is just one of them.
Nowhere is the old saying "information is power" more true than in learning as much as you can about mortgages and mortgage payments. And a mortgage calculator offers more insights about how mortgages work than many people realize. Insights that can give you more information and confidence in buying your home.


4 Benefits of Using a Mortgage Calculator
In basic terms, mortgage payment calculators calculate your monthly mortgage payments based on the price of the home, the size of your down payment, the interest rate and the amortization time of the mortgage. But mortgage calculators are about much more than just figuring out how much your monthly mortgage payments will be.


Find Out How Much You Can Afford to Pay for a Home
This is the basic benefit of a calculator. But, for many, it may be eye opening. In addition to any other costs you might have, like mortgage insurance (for which there are mortgage insurance calculators) and passing mortgage 'stress test' rules, your monthly mortgage payment is probably the single biggest determining factor in how much you can afford to pay for the home. Very often, monthly mortgage payments are larger than many buyers first realize. So seeing real numbers, and seeing how they fit in your monthly budget, can help you be more realistic in choosing a home you can afford.


Decide on Your Down Payment
It's easy to say that you should make as large of a down payment as possible. But, if you put everything you have into a down payment, you may find yourself short on other expenses, like closing costs and furnishing the home. A mortgage calculator lets you see the effect of different down payment amounts on your monthly mortgage payment. That way, you can hopefully find the right balance between the down payment, monthly payment and other costs of buying your first home.


Choosing the Frequency of Payments
We've been talking about 'monthly mortgage payments' so far because that's the standard frequency of payment. But it isn't the only one. You can opt for a mortgage that lets you make payments weekly, bi-weekly, and 'half-monthly paid fortnightly.' If your reaction to that is "what difference does it make?", using your mortgage calculator will show you.


If there's one thing that is as difficult to grasp as anything else about a mortgage, it is for how long you will be responsible for making payments. Depending on the amortization period you choose, you will likely have mortgage payments for at least 25 years. Making monthly payments means you will make 12 payments a year. Making bi-weekly payments mean you will make 26 payments a year. And weekly payments mean 52 payments a year. Generally speaking, the more often you pay every year, the more you will pay over the entire year. While that might sound discouraging, the extra that you pay each year can reduce the amortization of the mortgage and how much total interest you will pay over the lifetime of the mortgage.


Gives You a Better Start in Getting the Right Mortgage for You
It's important to keep in mind that any online mortgage calculator, regardless of how accurate, is not able to tell you exactly what your final down payment or regular payment will be. Lenders look at many other factors, including whether or not you are a first-time buyer, in determining your eligibility for a particular mortgage. However, by getting a better understanding of how different home prices, down payments, and payment frequencies affect your mortgage, you will be able to better understand the process your bank, lender or mortgage broker goes through to find you the right mortgage.