Oakville is a quaint town located along the shores of Lake Ontario, just a short drive from Toronto. Oakville residents have access to the best features of Toronto, including a strong job market and an exciting nightlife scene, all while living in a cozy and relaxing suburb. Oakville also boasts access to many nature preserves and parks for residents to enjoy the great outdoors. The shores of Lake Ontario can be explored at a variety of shoreline parks, such as Lakeside Park, Dingle Park, Tannery Park, and more. Oakville has a tight-knit atmosphere and hosts many community events and celebrations. Residents also enjoy club-level sports teams, such as ice skating, soccer, golf, and more.

If you're aiming to sell your beloved Oakville home, you're in luck! Oakville real estate is in high demand, so you'll likely receive many high offers. To ensure you achieve the most top-dollar offers possible, it's essential to be prepared when listing your home on the market. This guide will teach you some quick and easy solutions to getting the best price possible for your home.
Organize and clean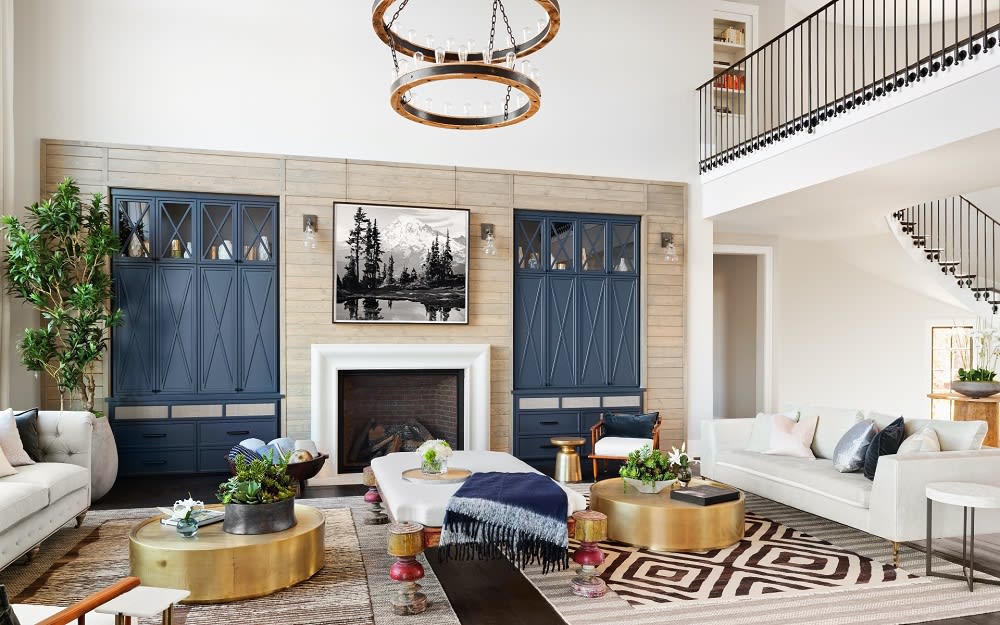 Photo courtesy of Shutterstock

One of the best steps you can take to make your home look showcase-ready is to organize, clean, and declutter. When cleaning your home for a listing or showing, it's essential to truly deep clean, including all of the nooks and crannies of the house, such as closets and cabinets. Buyers will be looking through your home to get a sense of the storage and will want to see everything in top shape. Make sure your closets are clean, organized, and at least half empty so buyers can envision their items fitting inside.

Similarly, the outside of the house should also be cleaned and landscaped. The driveway, walkway, and any other surfaces should be pressure washed to look their best. Consider adding some artful landscaping to up the ante of your curb appeal. A professional landscaper can help you choose plants and shrubbery that will complement the architecture of your house and create the dazzling curb appeal that buyers are looking for.
Refresh the paint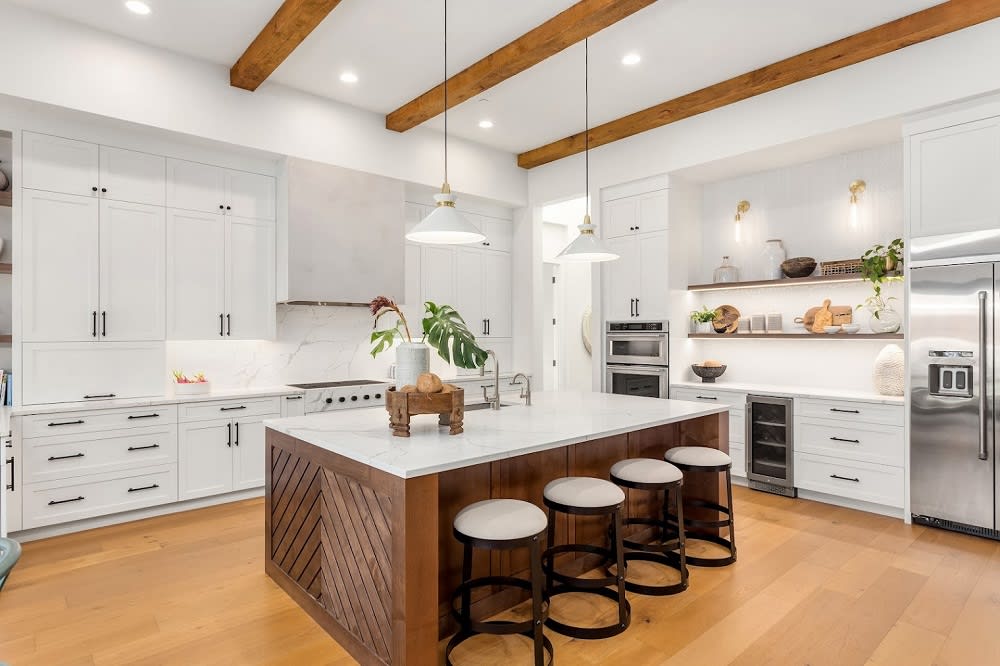 Photo courtesy of Shutterstock

Another relatively simple way to refresh your home before listing is adding a fresh coat of paint. A new coat of paint can really freshen up a home and create a light and bright appearance that invites buyers to explore the space. Try to choose light and neutral colors to make your home look open and spacious, which is what many buyers are looking for.

In addition, the flooring also tends to get worn out over time and could probably use a refresh. Consider new flooring in high-traffic areas, such as the kitchen and living room. Another option is to choose elegant area rugs that can bring new life to the space.
Optimize your lighting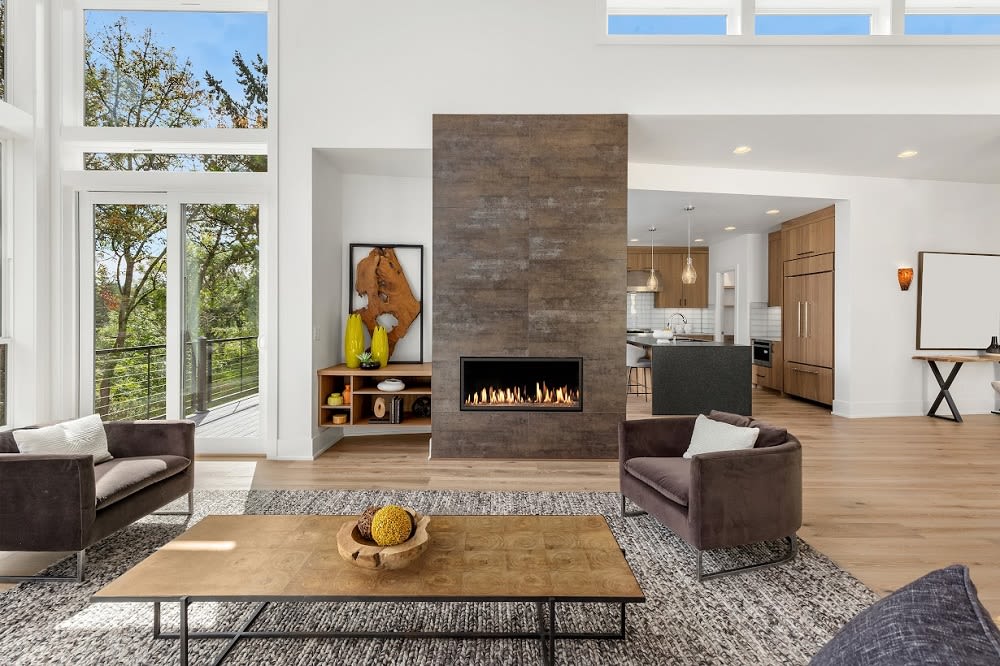 Photo courtesy of Shutterstock

When listing your home, you want to make sure you have effective, layered lighting that makes the house look bright and fresh. Consider adding different types of light sources to avoid awkward shadows or dark corners. Invest in modern floor lamps and artfully designed table lamps, and open the windows to let the natural light shine in. The added light will make the space appear larger, warmer, and more welcoming to viewers both in person and online.
Work with the professionals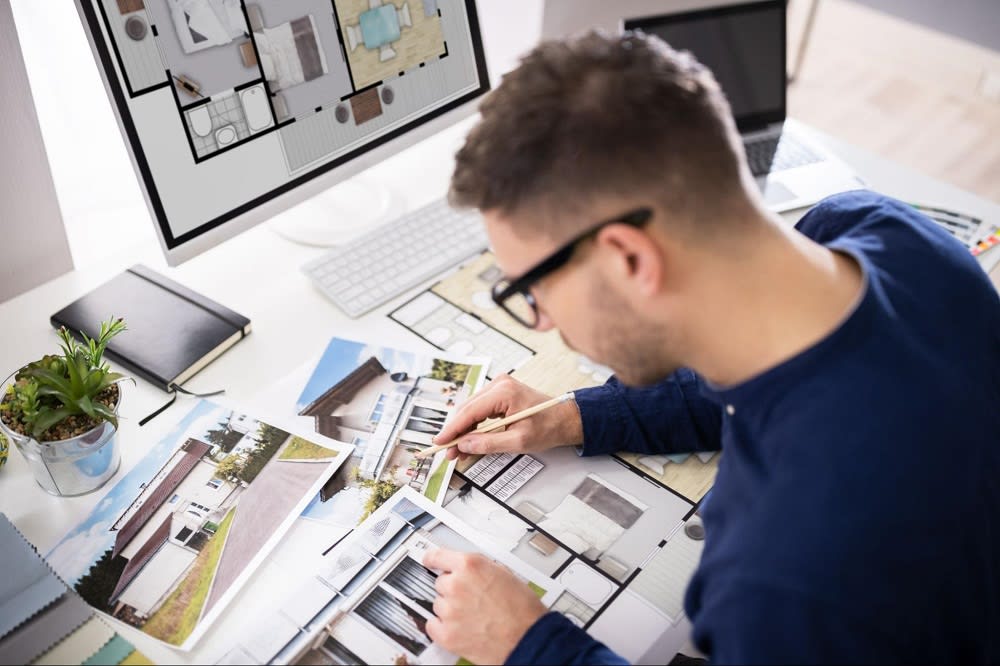 Photo courtesy of Shutterstock

Although the tips here are a great starting point for refreshing your home prior to putting it on the market, one of the best things you can do to improve your initial offers is to work with an expert stager and professional photographer. A professional stager knows all the techniques for organizing the furniture and art in your home in a way that makes it feel spacious, complements the natural architecture of the home, and creates a perfect scene for buyers. Stagers will help give your home a luxurious quality in a style that is on trend with what buyers are looking for.

In addition, professional photographers can help you capture the beauty and uniqueness of your home and create a listing that really stands out. Professional photographers know all the right lighting, angles, and arrangements to showcase the amenities and details that make your home special.
Hire a trusted agent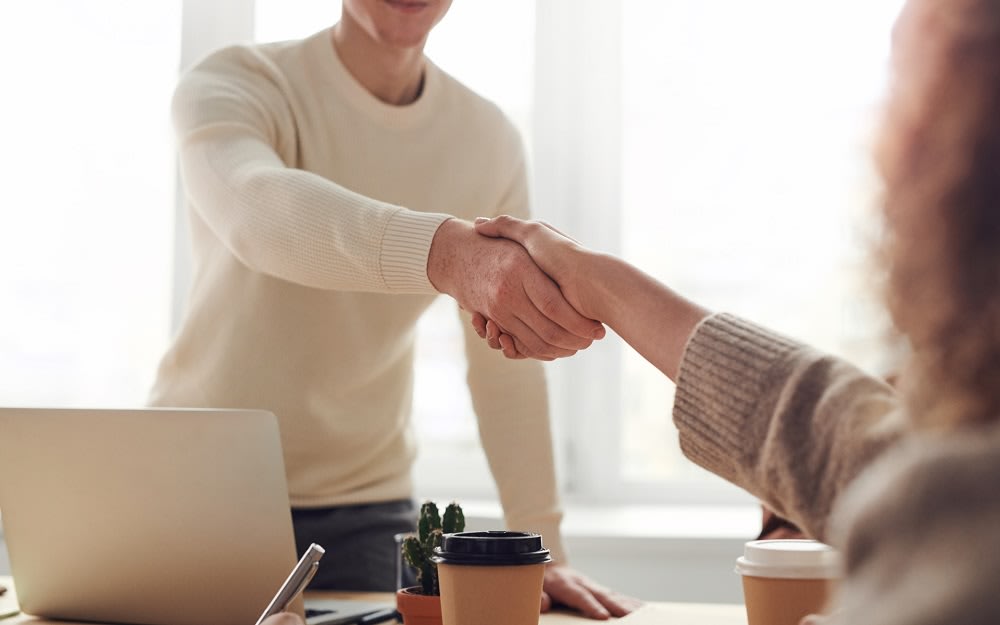 Photo courtesy of Pexels

One of the most important steps you can take to make sure you get a great initial offer is to hire an experienced agent who knows the ins and outs of the local market. Your agent will be well-versed in what potential buyers are seeking, and they have the tools and experience to help you reach success. With tried-and-true marketing and negotiation skills, they will find you the perfect buyers in your target area and professionally represent your best interests every step of the way.

Your agent can help you create the perfect listing, schedule and coordinate showings, and make an unforgettable first impression on potential buyers. If you're considering selling your home, there's no better choice you can make than to hire an experienced luxury real estate professional on your team.
Invidiata real estate
If you're ready to work with a team of experts as you begin your
Oakville real estate
journey, Invidiata is the team you want on your side. With over 37 years of collective experience and $5 billion in residential real estate sales, Invidiata has the expertise you need when looking to buy or sell a luxury home in the Oakville area.
Christopher Invidiata
is the founder and helps coordinate his fantastic team of 20 real estate professionals to put clients first and make sure you reach your real estate goals. Christopher is passional about the importance of investing in real estate and is ready to help you make your luxury real estate dreams a reality.

*Header photo courtesy of Invidiata