Located south of Toronto along the shores of Lake Ontario is Burlington, Canada. Burlington is a peaceful oasis just an hour from Toronto and offers a quiet, relaxing neighborhood filled with community and scenic outdoor spaces. Burlington is perfect for those that want access to big-city amenities but desire peace and quiet in their home. Located just a short drive from Niagra Falls and the Niagara Escarpment Conservation, including the Bruce Trail, Burlington has plenty of access for outdoor enthusiasts looking for time spent in nature. There are also plenty of parks within the city, including miles of shoreline to enjoy along the shores of Lake Ontario. Burlington also offers a top-tier dining and shopping scene, and community festivals and events make the city lively and sociable.

Burlington is a great place to raise a family, with high-quality schools and plenty of outdoor space. As your family expands, however, you may find that you're outgrowing your current home. While it's a good idea to peruse the available Burlington homes for sale to search for properties that are a better fit, there are a few changes you can make to your current home to help you cope in the meantime.
While extensive renovations are always an option if you have the means, read on for some quick and easy tips to create more space without the need for a major time or financial commitment. There are also several ways to trick the eye to make your home feel more bright and airy. So, read on for
Invidiata's
guide to making your home look and feel more spacious.
Carefully select your furniture
Open floor plans are more popular than ever among buyers. However, older homes tend to have more distinct rooms and fewer of the wide open living areas that many of us desire. If you're not ready to do major renovations, there are some tricks you can use to create a larger space.

First, try to limit the use of large, bulky furniture and choose more modern, sleek options. Furniture should also be arranged to create the best flow within the space. These simple adjustments will help your rooms feel larger and more open, even if there are still some walls in the way.

Another trick to creating a floor plan that feels more open is to minimize dark furniture in the room. If you're strongly attached to a large armoire or table, consider staining or painting it a lighter color so it blends into the walls. Similarly, adding a mirror can also create the illusion of a larger space.
Maximize the storage space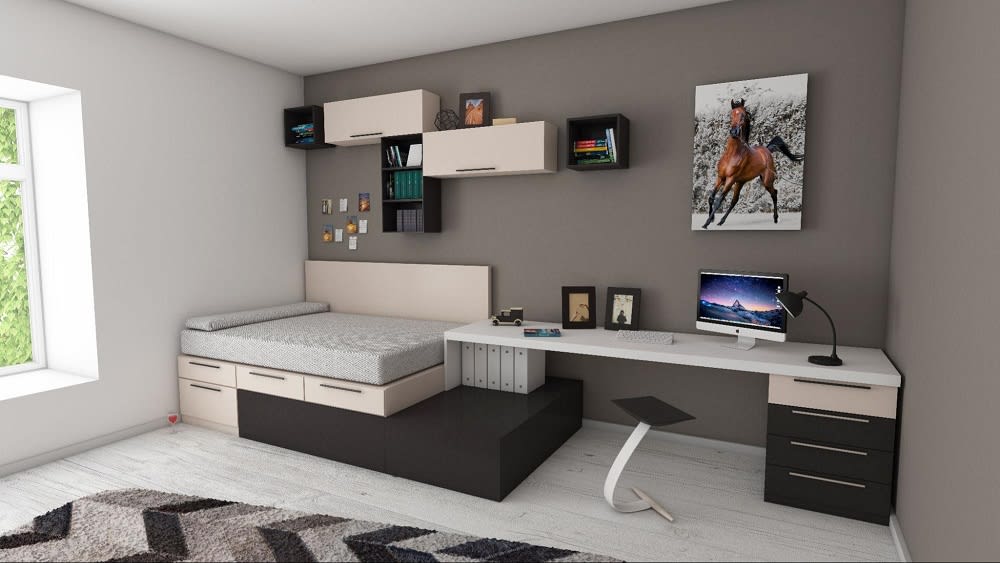 Photo courtesy of Pexels

When you're living in a smaller space, another trick to making it feel larger is to maximize your storage space and reduce the amount of clutter sitting around. Tiny homes do this in extreme and highly functional ways, utilizing storage space under the bed, in cabinets, and in shelving on the walls.

Storage ottomans are another great option to make use of functional, unseen storage. You can also consider decorative storage, such as boxes that slide into an existing bookcase to add a pop of color to the room or pretty baskets that tuck under the couch. The more "secret" storage space you can create, the fewer possessions need to be stored out in the open, which can add to the feeling of openness.
Declutter and clean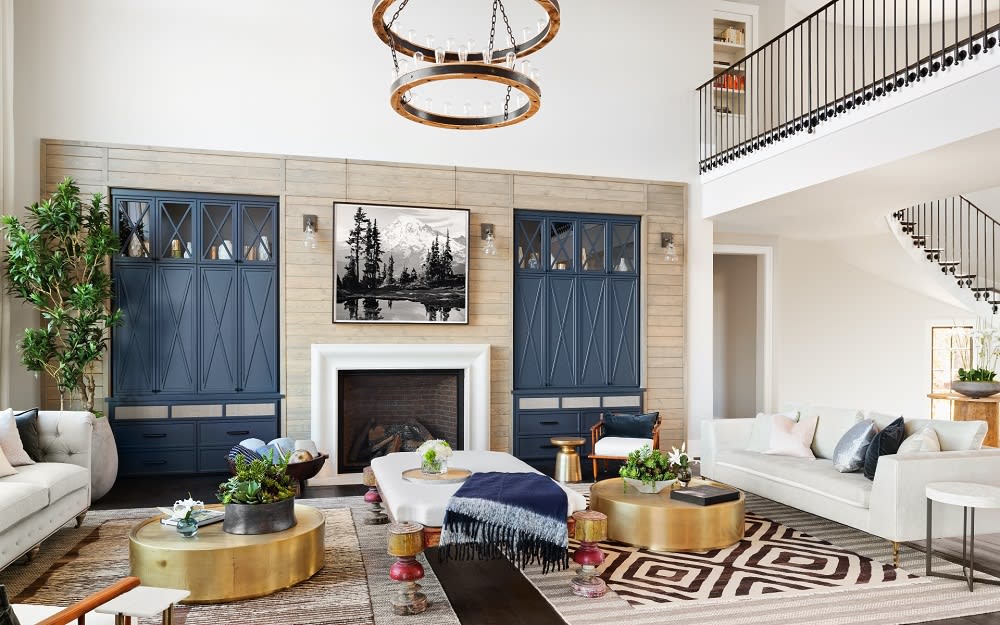 Photo courtesy of Shutterstock

Another critical step to creating more space is to declutter, clean, and organize. This means carefully analyzing your possessions to determine whether or not they add value and when the last time you used them was. After all, the less stuff you have, the more space you'll have to live in and enjoy your home.

Similarly, giving your home a deep clean can also create the feeling of extra space and allow the luxury of your home to shine through. Consider also adding a fresh coat of paint and updating the fixtures in the kitchen or bathroom to give your home a bright and new feel.
Update the lighting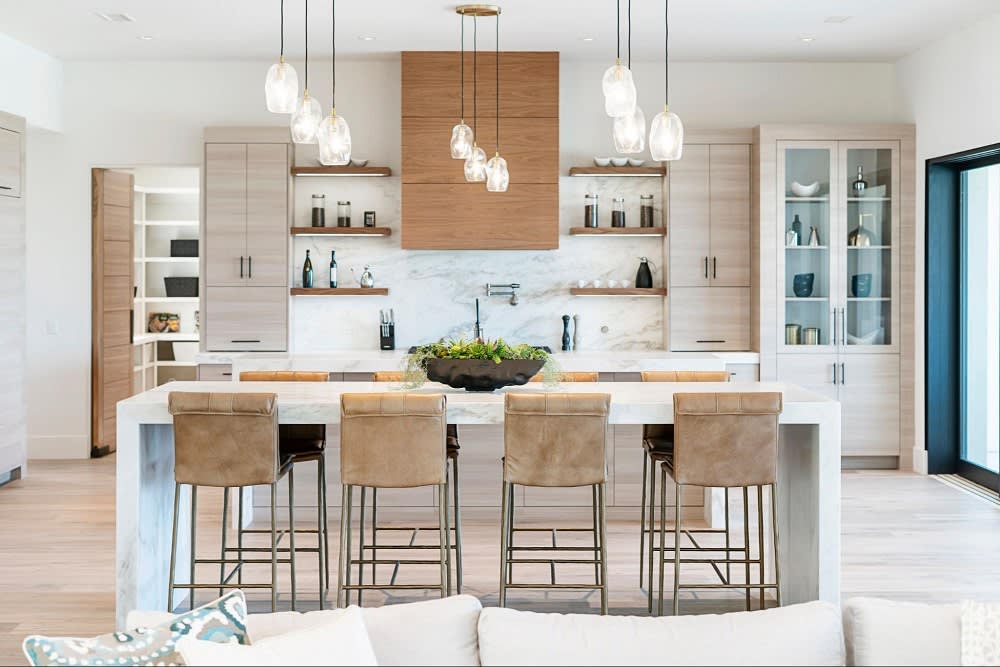 Photo courtesy of Shutterstock

Another great trick to creating the feeling of extra space in your home is to update the lighting. Dimly lit rooms can feel dark and cramped. Consider a fix as simple as adding additional floor lamps or table lamps to create a dramatic, layered lighting effect. Another simple upgrade could include hiring an electrician to update the ceiling lights to modern recessed lighting. Even simply updating the window treatments can allow more light into your home. Choose elegant window treatments that hang above the windows and can be pulled back to allow fresh sunlight to enter the house.
Utilize the outdoor space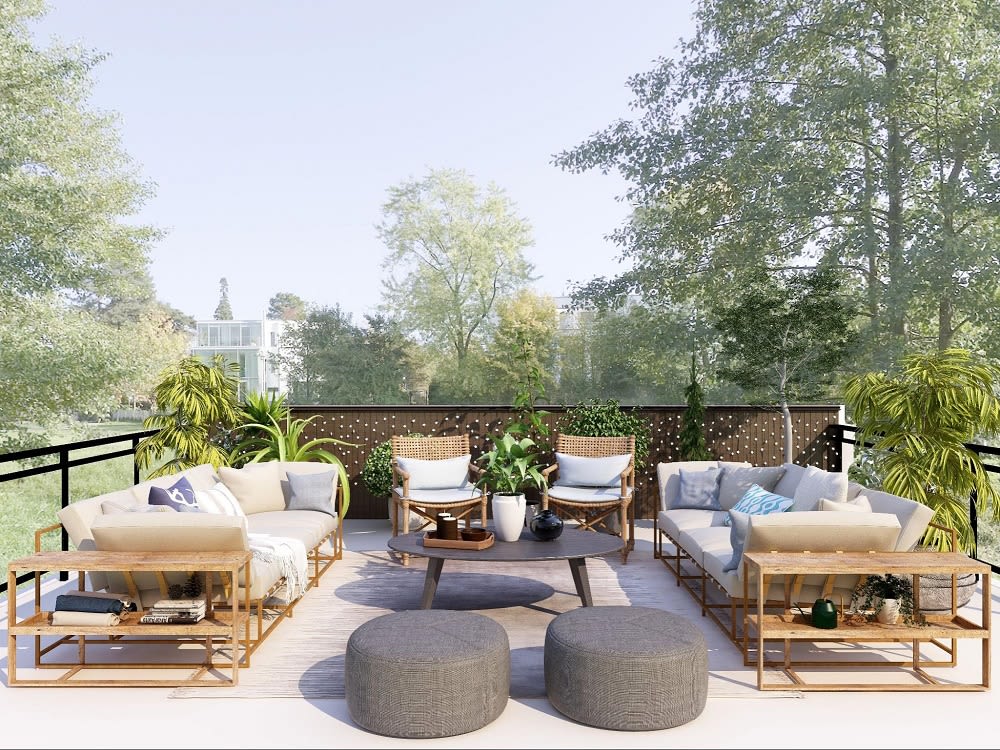 Photo courtesy of Unsplash

Another excellent option for increasing the space in your home is to utilize your outdoor space. How is your yard or porch area currently being used? Could you use the space more efficiently, perhaps by creating an outdoor dining area or living space? Thoughtful landscaping can increase the value of your home as well when it comes time to sell.
Invidiata real estate
If making minor changes to increase the space in your home just isn't cutting it, it might be time to look into upsizing to a
new home
that better fits your expanding family. When looking for a more spacious home, it's essential to work with a top-tier team of Burlington real estate agents. Invidiata is one of the
top-rated real estate firms in Oakville
, Ontario, Canada and has over 37 years of combined experience. With a portfolio of over $5 billion sold in residential real estate, the Invidiata team knows the ins and outs of the Burlington real estate market and is ready to guide you towards success. Reach out to the team today to get started!