Port Credit is a wonderful place to call home. First and foremost, it is a vibrant community with plenty of opportunities for socializing and connecting with others. Whether you're looking for a yoga studio or a local sports team, there are countless options for getting out and meeting new people. In addition, there are plenty of great shops, restaurants, and cafes to explore. Whether you're in the mood for coffee and pastries or pizza and beer, Port Credit has something to satisfy all tastes. And, of course, Port Credit is also an ideal location for nature lovers. With parks, hiking trails, creeks, and beaches, there is no shortage of natural beauty to soak up here. It is no surprise that this area is such a sought-after destination for those looking to buy a home in the Greater Toronto Area.

If Port Credit real estate will be your first property, there's no doubt that buying your first home is a major life milestone — and it's one that comes with plenty of excitement and anticipation. But before you jump straight to viewing homes for sale, it's important to consider a few things. This post will share our top tips for first-time homebuyers in Port Credit.
1: Figure out your financing
First-time homebuyers often have a lot of questions when it comes to navigating the process of buying Port Credit homes for sale. One of the most important things to consider is your financing options. Do you want to pay cash or go with a mortgage? There are pros and cons to each approach, so first-time homebuyers should carefully evaluate their own needs and budget before making any decisions.

If you choose to go with a fixed-rate mortgage, for example, you will have predictable monthly payments and less risk overall, but you may end up paying more in interest over the long term. By contrast, if you opt for a variable-rate mortgage, your payments may be lower at first, but there is a greater chance that the rate will increase over time. You'll also want to determine whether you qualify for the First-Time Home Buyer Incentive. Additionally, other costs, like monthly fees and home renovations, need to be considered when determining how much you can afford.

Ultimately, the key to success as a first-time homebuyer is planning ahead and being realistic about your goals and budget. Whether you are looking for long-term financial stability or simply want an affordable place to call home, knowing your options and setting clear priorities will help guide you every step of the way. So, start off by figuring out your financing – whether it's fixed or variable, cash or mortgage – so that you can get on with finding your perfect home!
2: Be crystal clear on your requirements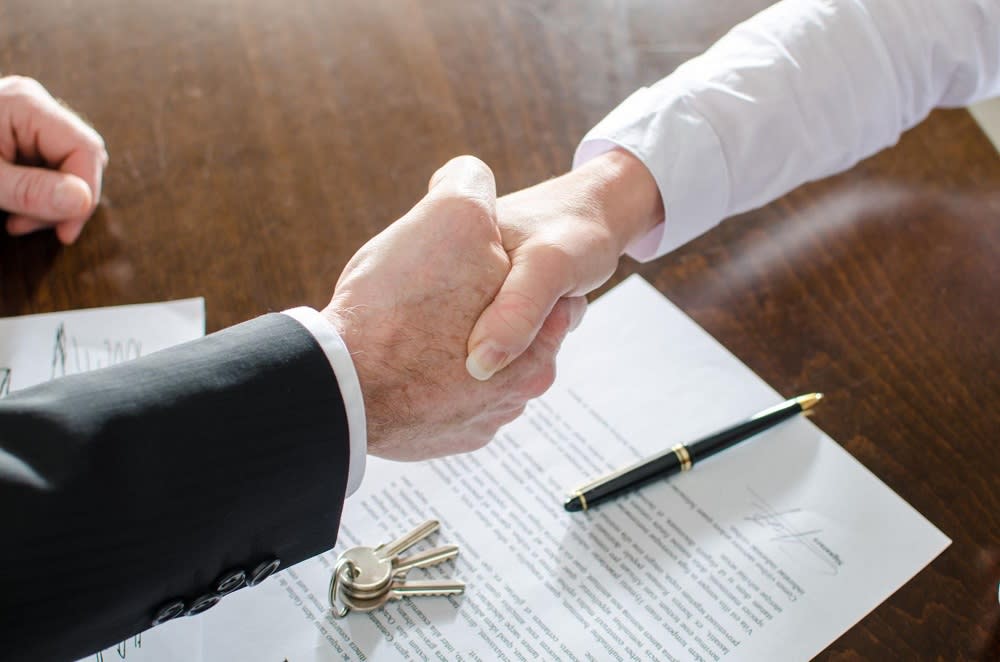 As a first-time homebuyer, it is important to be clear about your home requirements before you start searching for properties. This will help you narrow down your options and ensure that you find a property that meets all of your needs.

Some key considerations to keep in mind when looking at Port Credit waterfront homes for sale include the number of bedrooms, bathrooms, and size of yard or kitchen. Additionally, it may also be helpful to think about important factors like proximity to schools or local amenities. By taking the time to clearly define your home requirements, you can ease the process of finding your perfect first home and set yourself up for long-term success and happiness.
3: Hire a buyer's agent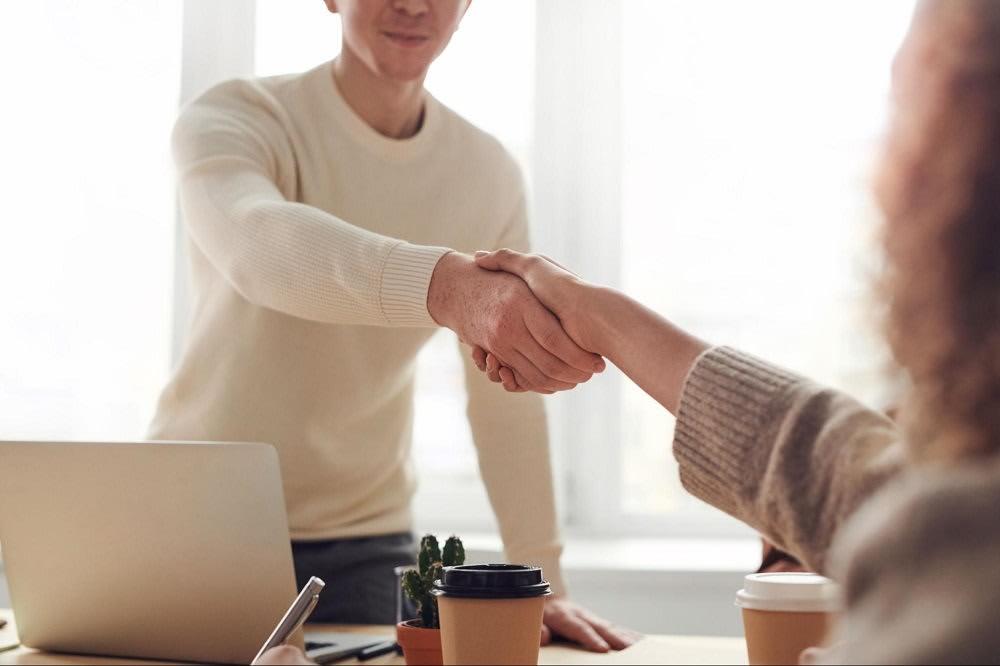 Photo courtesy of Pexels

There are many reasons why first-time homebuyers should hire a buyer's agent. Perhaps the most important of these is the expertise and guidance that these agents provide. Not only do they have in-depth knowledge of local real estate markets and trends, but they also know how to navigate complex purchase agreements and negotiation processes. In addition, buyer's agents can help clients find the right type of home for their specific needs, including considering factors like location, budget, and availability. Finally, working with a buyer's agent can save buyers time and money by helping them identify homes that fit within their budget and connect them with properties that may not be advertised publicly. So if you're a first-time homebuyer looking to simplify the process of buying your dream home, a buyer's agent is an essential partner every step of the way.
4: Hunt for the right home
Photo courtesy of Shutterstock

As a first-time homebuyer, hunting for the perfect home can seem like a daunting task, but with the right knowledge and tools, you can find the right property that meets all of your needs and exceeds your expectations.

One of the best ways to start your search is by using a real estate listing service, or MLS, with your agent. This online database will give you access to a wide range of listings in your area, as well as useful details about each property, such as price, size, number of bedrooms and bathrooms, and more. In addition to using an MLS, you can also take advantage of open houses and scheduled showings that are arranged by your buyer's agent. Ultimately, with careful research and planning, you can feel confident in your choice of home and confident in your investment. So don't hesitate – get out there and start searching today!
5: Make an offer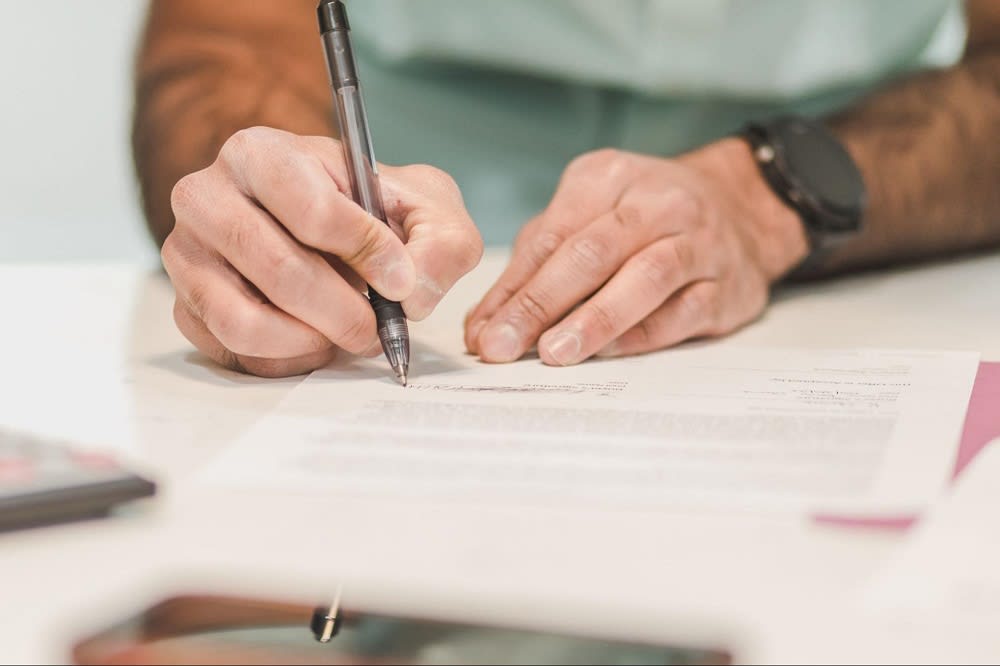 Photo courtesy of Pexels

It can feel overwhelming to navigate the process of submitting an offer on a new home. However, with some guidance and support from a buyer's agent, it is possible to successfully navigate the negotiation process and submit a strong, competitive offer. One key element of this is understanding the different contingencies that are typically included in a purchasing contract.

For example, you may want to include a time frame for completing the sale or make your offer contingent upon having a satisfactory home inspection. Additionally, it is important to carefully consider your budget and remain realistic about what you can afford. With these considerations in mind, you will be well-positioned to submit an attractive and competitive offer on your dream home.

Overall, with careful planning and the right support system in place, first-time homebuyers can feel confident and excited as they begin the exciting journey of purchasing their very own home.
6: Close and enjoy your new home!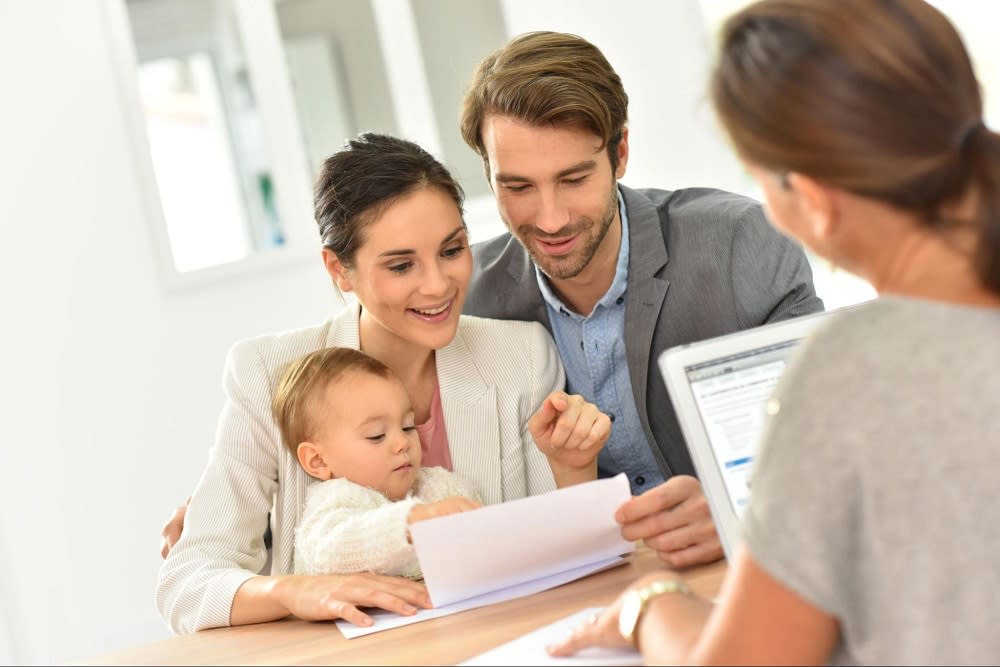 Moving into a new home is an exciting and nerve-wracking experience, especially for first-time homebuyers who have never gone through the process before. Typically, the closing process begins a few weeks or months before the actual move-in date. During this time, buyers meet with their real estate agent and mortgage lender to finalize all of the important paperwork. They will also typically sign a purchase contract and get a property appraisal at this stage of the process. Once all of this is done, they will be ready to officially close on their property and begin settling into their new home.

Of course, there are a number of different steps that must take place during this process, from signing loan documents to coordinating moving logistics. Luckily, most first-time homebuyers work closely with real estate agents who can help guide them through every step of the way. These experts can help new homeowners navigate any difficulties that arise and make moving into their new home as smooth and stress-free as possible. So if you're getting ready to make your first home purchase, don't worry – with the help of an experienced realtor, you'll be able to complete the closing process without any problems! And once you move in and settle in your new home, you'll finally be able to experience all the benefits of being a homeowner!
There you have it! If you're looking for tips on how to buy a home in Port Credit, we have outlined the six most important steps that you need to follow during the home-buying process. Of course, every situation is unique, and other factors may come into play when buying a home. So, if you have any specific questions or concerns, be sure to speak with an experienced Port Credit real estate agent, like those on the
Invidiata team
. With careful planning and the help of professionals, first-time homeowners can feel confident and excited as they begin the exciting journey of purchasing their very own
homes
. Happy house hunting!